About Us

In the year 2001, Rapid Gulf Wood Industries started operations with the blessings of our MD, Mr. M. S. Mathew into the challenging world of UAE, after which the day has never ended and Rapid Gulf never looked back. Rapid Gulf wood industries is located in Sajaa industrial Area, Sharjah and is operating successfully with its timber activities, like manufacture of wooden cable reels, wooden pallets, packing crates/boxes, Heat Treatment; logging and saw milling in various sizes and specification of timber.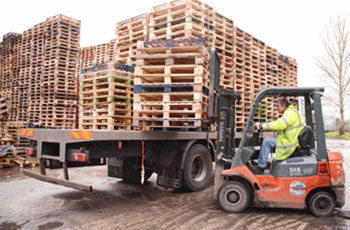 The starting point of rapid growth for Rapid Gulf has led to the yearly production and delivery of ten thousands of wooden pallets, reels, wooden boxes as well as the re-supply to the market of re-cycled wooden pallets. In addition to this, we can also fabricate frames, discs, and rolls in wood or plywood as per the customer's requirements always on time and to the exact specifications of companies in virtually every industry, which makes us the most reliable supplier for your wood packaging requirements.
A part of Rapid Gulf is actively involved in Cut-to-size timber and plywood trading for potential construction and transportation industry. We also export to the markets of Oman and Qatar.
The results of our continued excellent services, has generated us annual sales revenue of DH 20-25 million. We have been maintaining a team of professionally skilled and highly motivated employees who are responsible for providing quality products and services on time to our Customers. Having worked with the highest requirements for many years, we have developed the most cost effective and efficient manufacturing system with excellent quality.
© 2014 www.rapidgulf.com. All rights reserved